Golf Instruction


Individual Lessons with Ed Whitman
1/2 hour private lesson – $79.00
1 hour private lesson – $149.00
Lesson Packages of 6 Sessions with Ed Whitman
1/2 hour private lesson package – $399.00
1 hour private lesson package – $699.00
** $30 charge for any additional students during lesson
---
Individual Lessons (all other instructors)
1/2 hour private lesson – $55.00
1 hour private lesson – $99.00
Lesson Packages of 6 Sessions (all other instructors)
1/2 hour private lesson package – $275.00
1 hour private lesson package – $495.00
Junior Lessons
1/2 hour private lesson – $45.00
1/2 hour private lesson package of 6 sessions – $225.00
All lessons include range balls. By appointment only.
Please call (973) 895-9898 for all program registration.
Summer Instructional Group Golf Lessons
Monday and Wednesday 930am -1130am
Tuesday and Thursday 930am – 1130 am
Register by phone 973-229-0250
All ages welcome so long as strong desire to learn all facets of the game!!
Cost $199 per two day session
Join all 4 weekly sessions $349.00
Form Your Own Group Clinic
Corporations, non-profits, schools, religious groups, or just simply form your own!
One night per week
$179.00 for four weeks, minimum of 6 people per session
Range balls included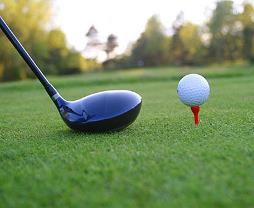 Playing Lessons
Emphasis on short game and course education.
Greens fees included.